birdhouses OLD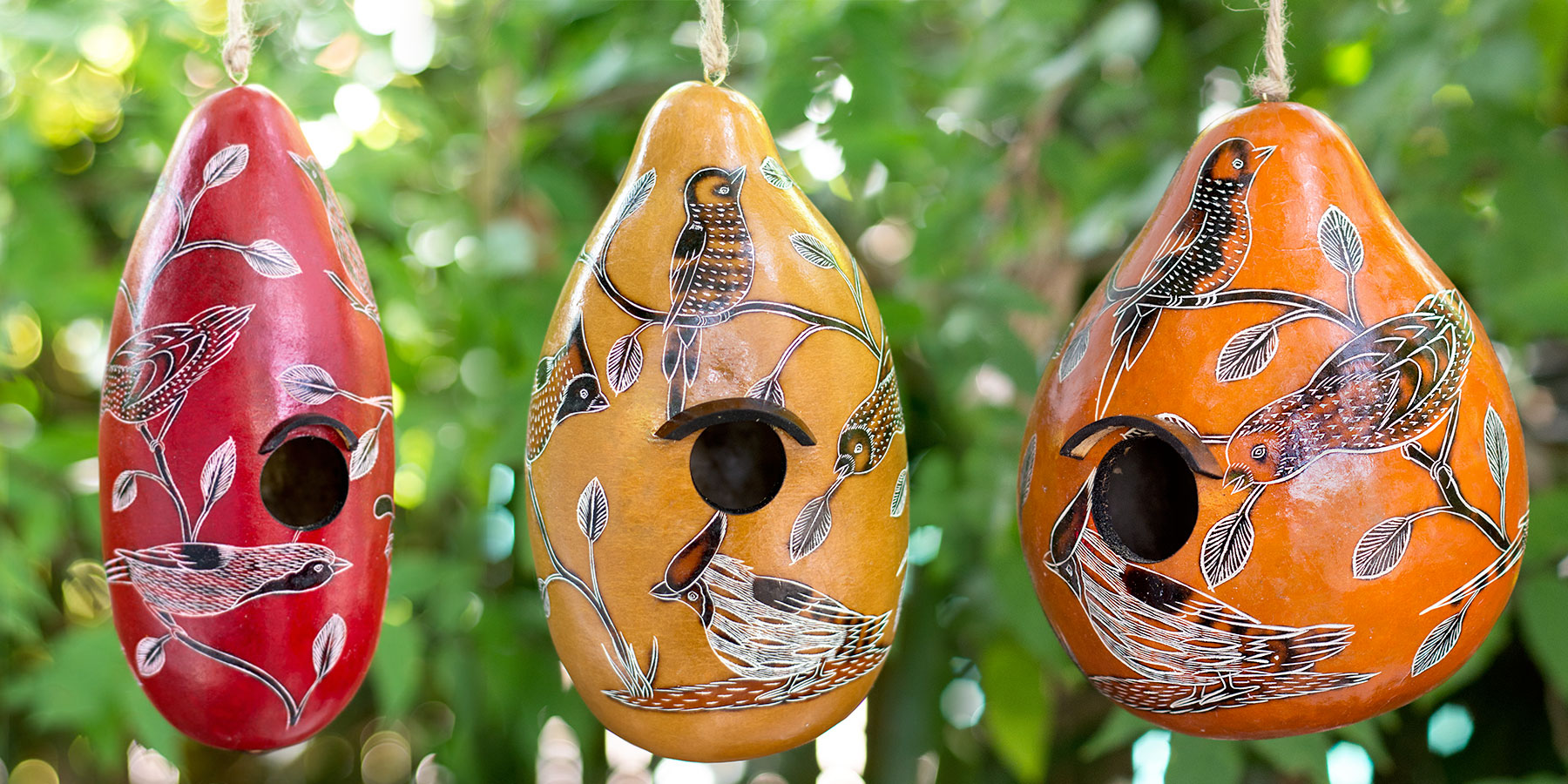 Bird enthusiasts, rejoice! Hang some birdhouses in your store and watch them fly off your shelves and turn into little, stylish homes for backyard birds. The natural shapes of the gourds make these birdhouses favorites for our feathered friends like chickadees, nuthatches, wrens, and other small birds--and their intricate designs make them equally appealing interior home or front porch accents.
They feature a 1.25-inch roofed opening, drainage holes, and a natural interior. Shapes, sizes, and designs vary as nature and the artists intended.
Due to their size, birdhouses are not eligible for most shipping offers.