Handmade Originality & Design Philosophy
Our creative process relies on spontaneity, intuition, a little bit of serendipity, but first of all, on artistic collaboration. To develop fresh ideas, we encourage and inspire our artists to go beyond their comfort zone and we are thrilled when their imagination elevates our visions and ideas to new and often unexpected levels. This is what we call Creative Beauty as it is only when our artists enjoy what they do, that their pieces reflect their individuality and creative self-expression.

With authenticity in mind, our handmade gifts often come assorted to give your store a fresh variety every time. So expect some variations in designs, colors or patterns to enhance their handmade value and amaze your customers.
Carved Gourd Art
With natural charm, our gourd art collection includes finely hand-carved decorative boxes, ornaments, birdhouses and mobiles with an eclectic assortment of nature inspired designs. Our artists continue a tradition that dates over 4000 years.


Petite Gourd Ornaments


Hand carved in dozens of designs, the delicate charm of these unique gourd ornaments brings a natural flare to holiday and year round décor.



Hand Knitted Finger Puppets


More than 100 popular animals and characters hand knitted in organic cotton, the softest alpaca wool or acrylic bring jobs to skillful women knitters who live by the Titicaca Lake in the highlands of Peru.


Arpillera Art Quilts


These colorful story telling wall hangings have become one of the most imaginative and vibrant forms of Peruvian contemporary folk art. They are hand-stitched as one-of-a-kind art pieces using up to 75% up-cycled fabrics by select group women artists who's vision and creativity is reflected in each piece they sign.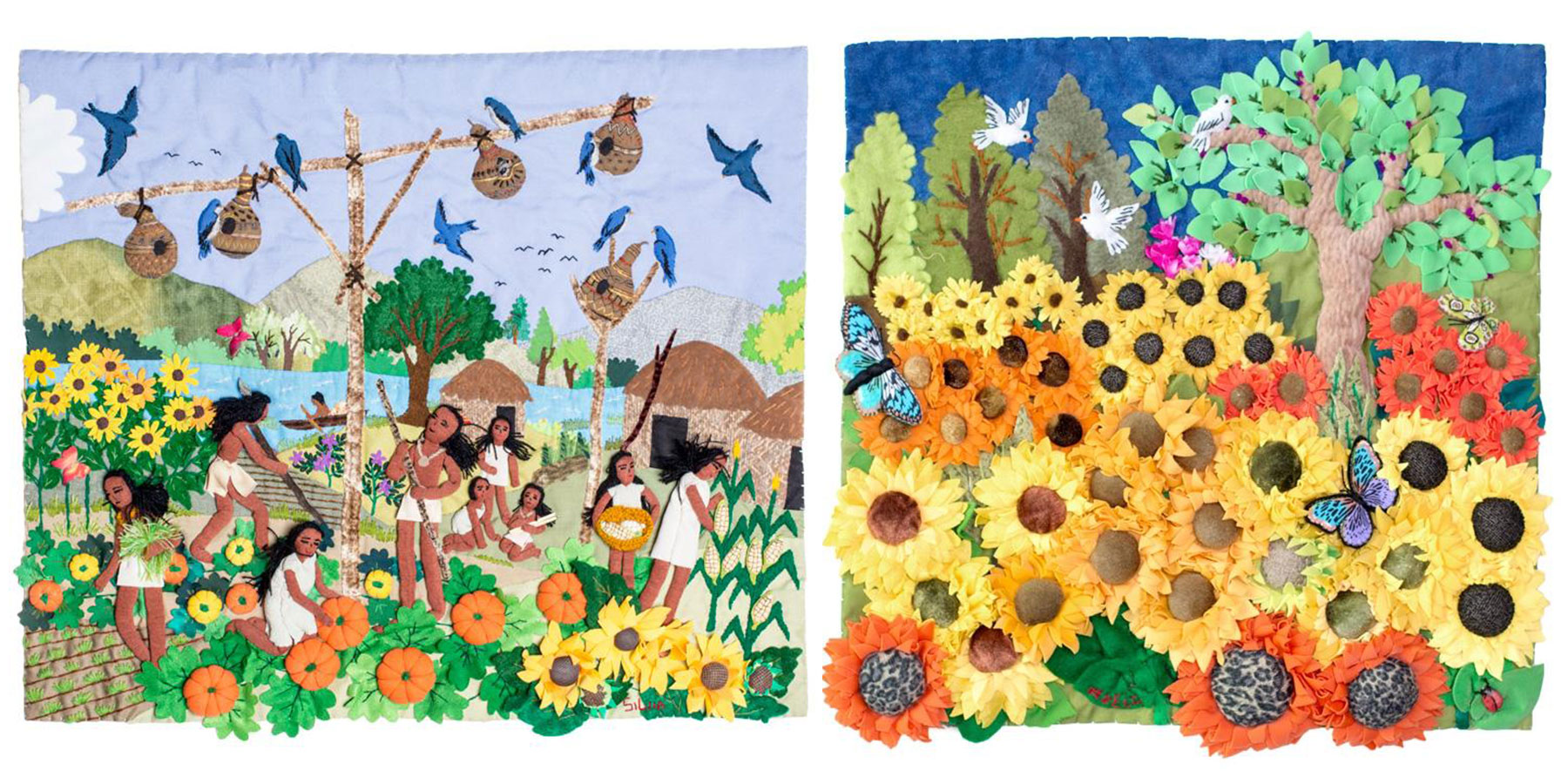 Hair Accessories


Classy & fun, easy to wear barrettes, headbands, clips, and elastics made with up-cycled left over fabric from swim suit factories.


Christmas Collection


An assortment of Christmas decor and fair trade gifts that give twice!