The Pizarro Family of Stone Carvers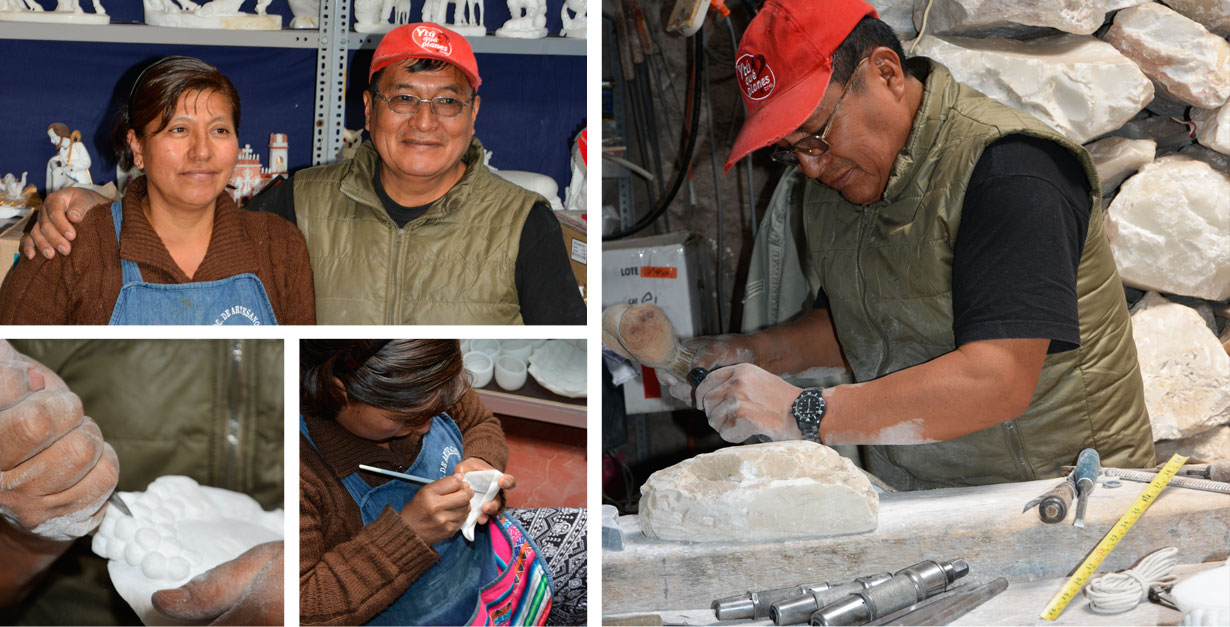 Don and Alessandra visited Benjamin Pizzaro's alabaster carving workshop in Ayacucho, Peru in April right before Easter 2017. Benjamin and Bertina make all the normal alabaster nativities in our wholesale collection, so we were excited to have this rare oppotunity to visit. We learned how they have to hand select each rock, cut it carefully and then check carefully for cracks. In bigger pieces an artist sometimes discovers a defect deep inside while they are carving it, therefore you will often see small cracks and other natural stone defects on larger pieces. The rarity of perfect stone makes the larger sculptures even more amazing.
After watching Benjamin manually cut a stone to create a flat base for a sculture, we asked about mechanized equipment. We learned that while power tools such as hand saws for wood can be used on alabaster, they create terrible amounts of dust and so nearly all the workshops avoid them. Special water tools exist to cut stone, but they are quite expensive. For the Pizarro family automated tools are limited to air chisels for rough shaping of larger pieces. Benjamin typically works the store and Bertina does finishing with sand paper and paint. We also learned that miners have discovered some new colors of alabaster stone in Peru, and we will be considering how to use those. See our current alabaster collection.