Ismael González Rojas, Borucan Artist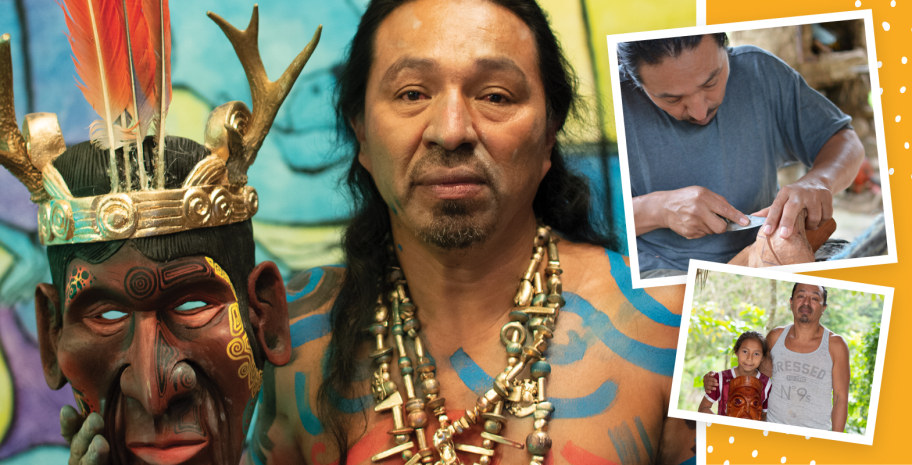 Ismael started carving at a young age and is one of the few artists in Boruca still working with cedar wood. In his art, he enjoys capturing the real faces and expressions of elders from the village. He feels that continuing the tradition passed down to him by his late father, Don Ismael Gonzales, is one of his greatest responsibilities, so he has trained his sons in this art.
He lives with his extended family on a large piece of land which he tends with care. With sustainability and reforestation in mind, he has been replanting and recovering native species such as wild cacao trees which were almost lost in Boruca. He raises farm animals, and shares his work space with a wild bee hive living in a tree trunk. Ismael hopes one day to collect the honey.