Mask Artist Painter - Boruca, Costa Rica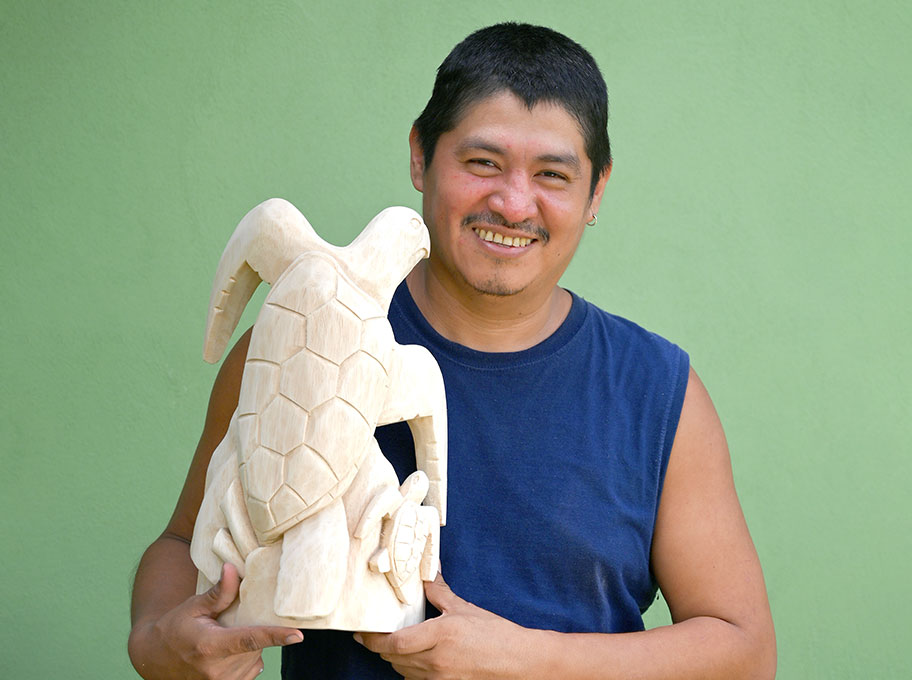 "I identify myself with the hummingbird and love displaying it in my work."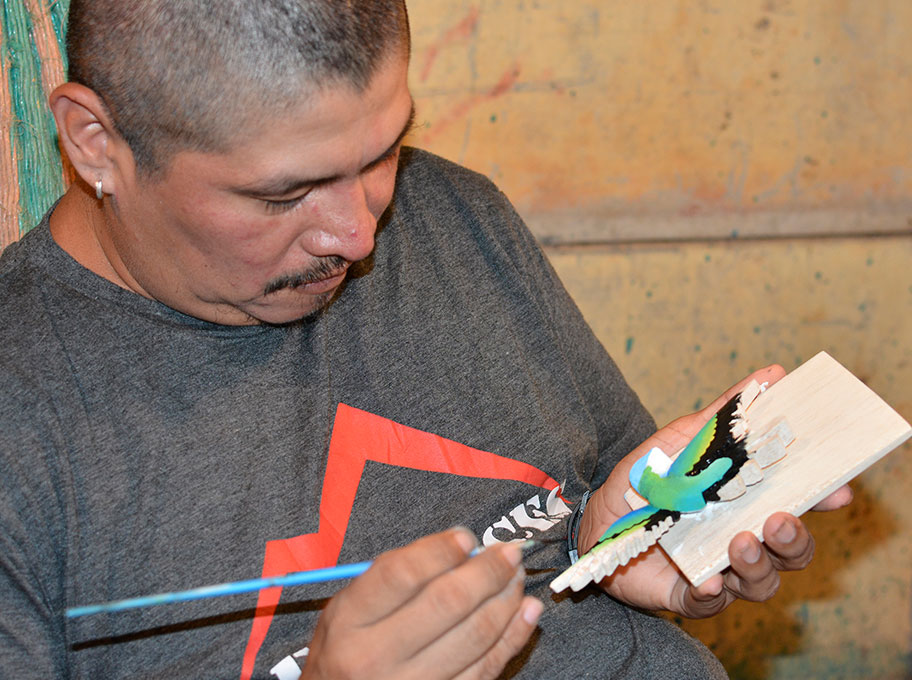 Following the steps of his father and grandfather who were also artists, Bernardo started to make masks at 12 years old. "I was one of Don Ismael's students and feel very fortunate to have learned from one of the best." In the early 1990's, he was invited to study painting in an 18's month program in San Jose and was one of the only two boys who completed it. With that he became an example for others to follow. He has been a visiting artist to Selby Garden twice.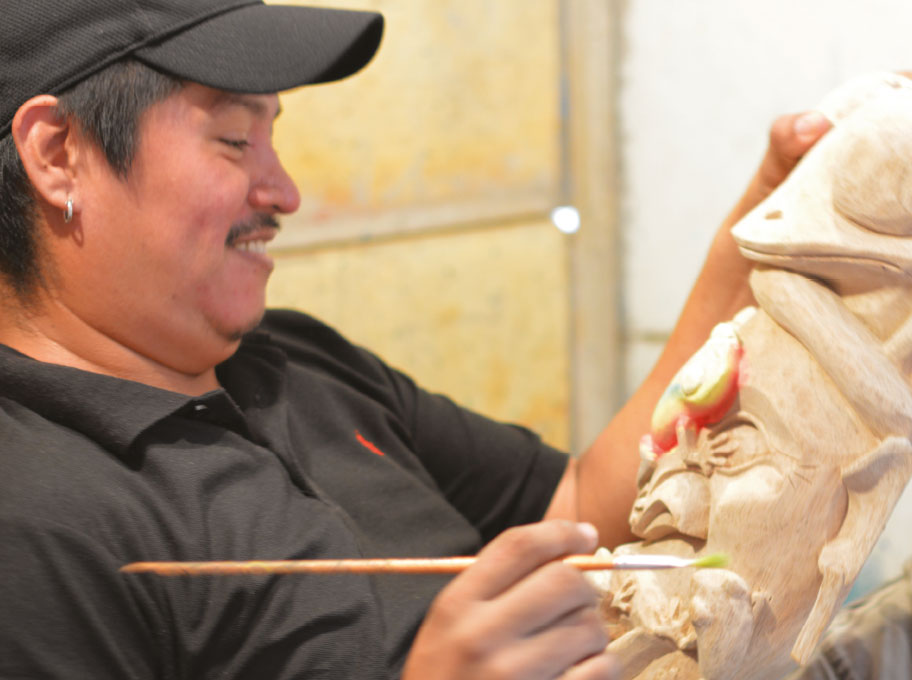 Bernardo is a prolific artist, who is often in high demand in his village. He sometimes carves his own pieces, but mostly spends his time collaborating with many other artists trading their carving skills for his creative designs and painting.