Mask Artist Painter - Boruca, Costa Rica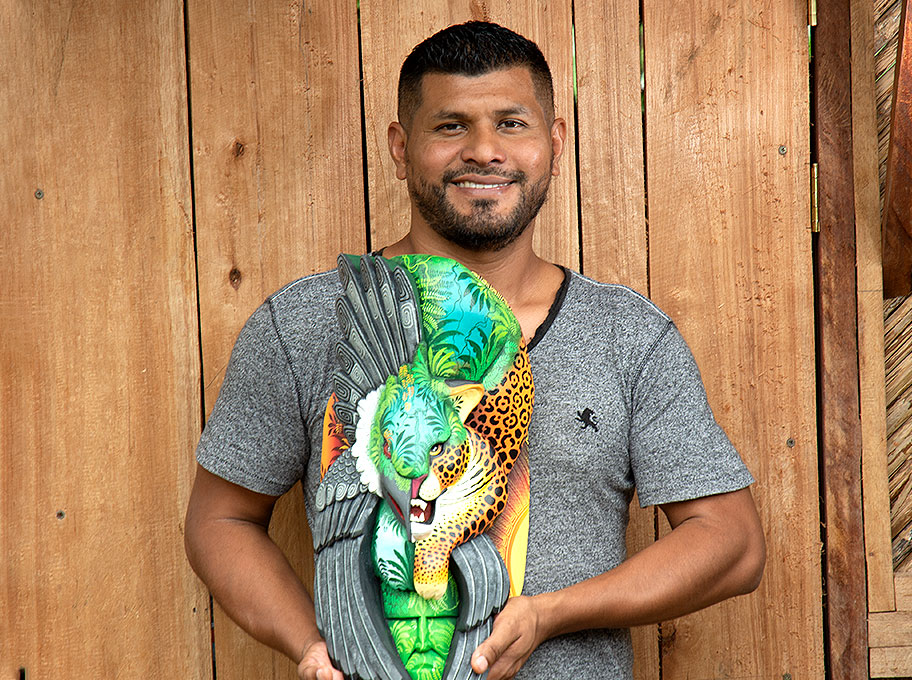 "I have been creating masks since 2000. I put my heart and soul into each detail, which is why it takes me two to three days to complete a mask. Often, I wander up the mountains to find inspiration."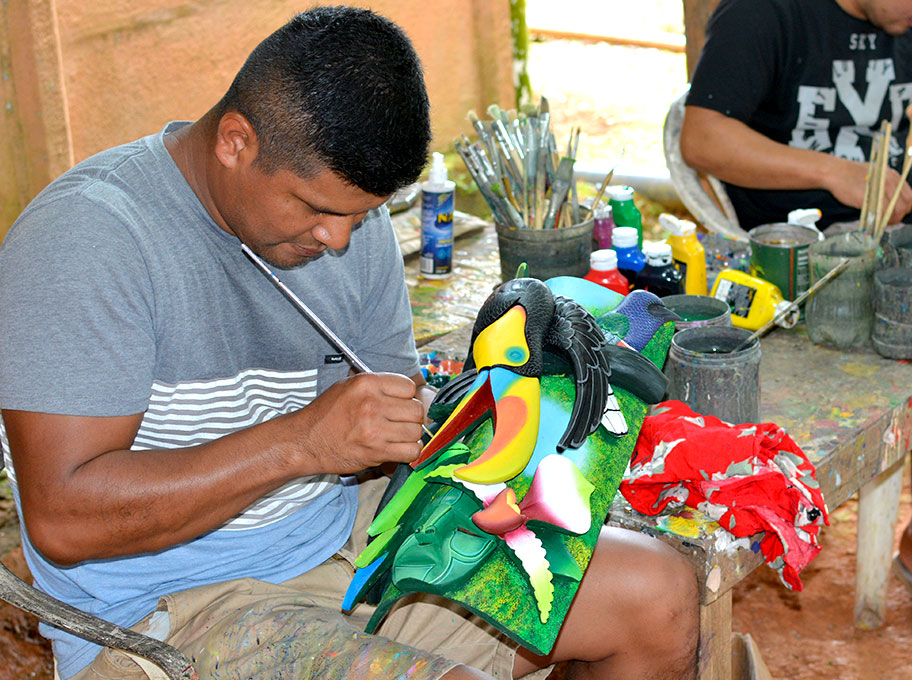 Domingo's work has a distinctive and uplifting boldness. For three years he lived in Guanacaste, a tourist beach town, where he had the unique experience of managing his own gallery. That gave him an expanded business perspective on what it takes to promote his own art.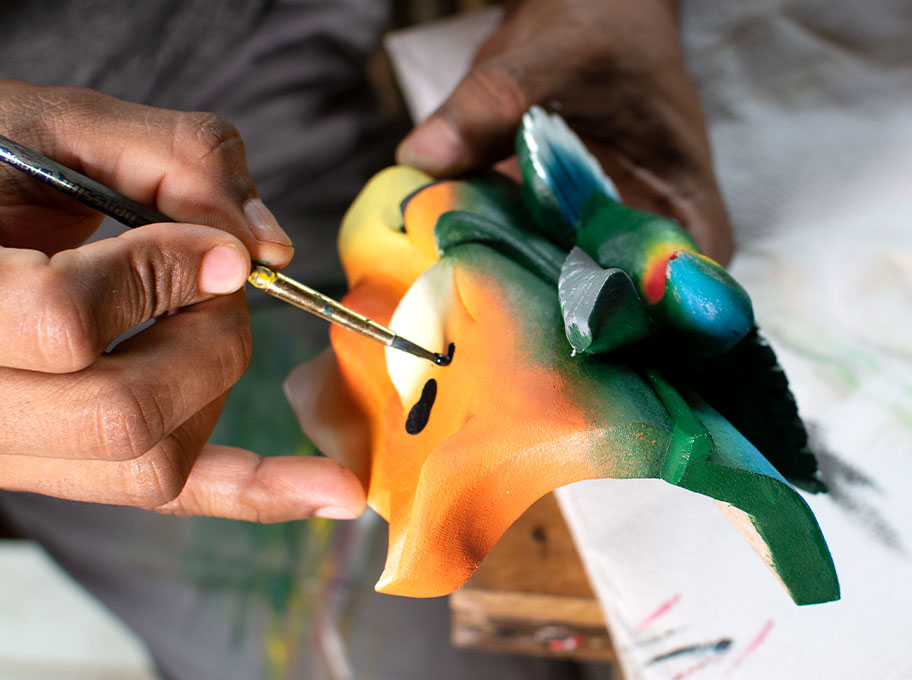 "Every year my art is a little different. If I was painting with darker colors before, now I am using more striking and lighter colors to achieve a more realistic finish."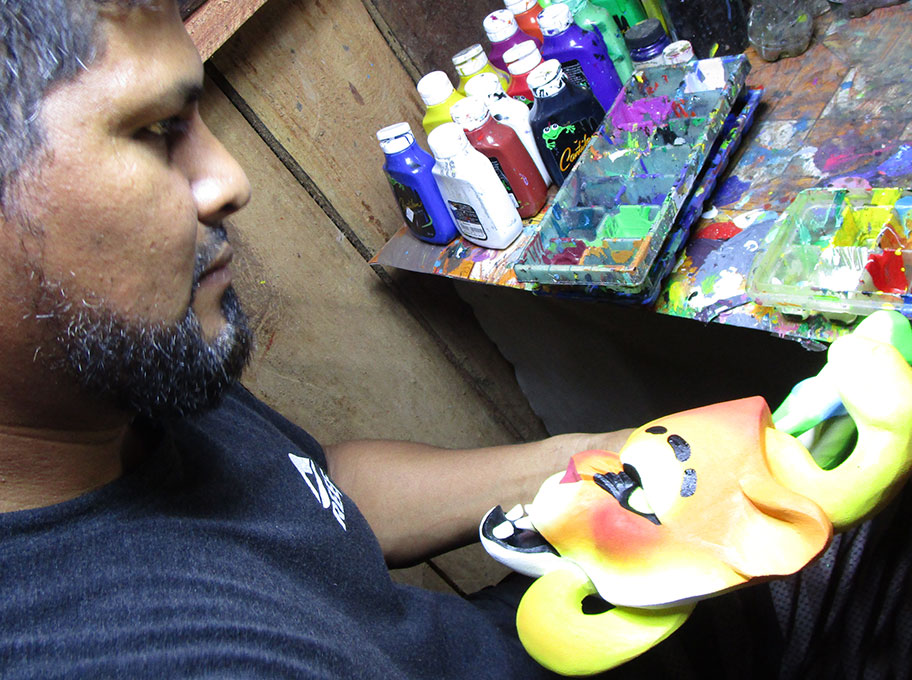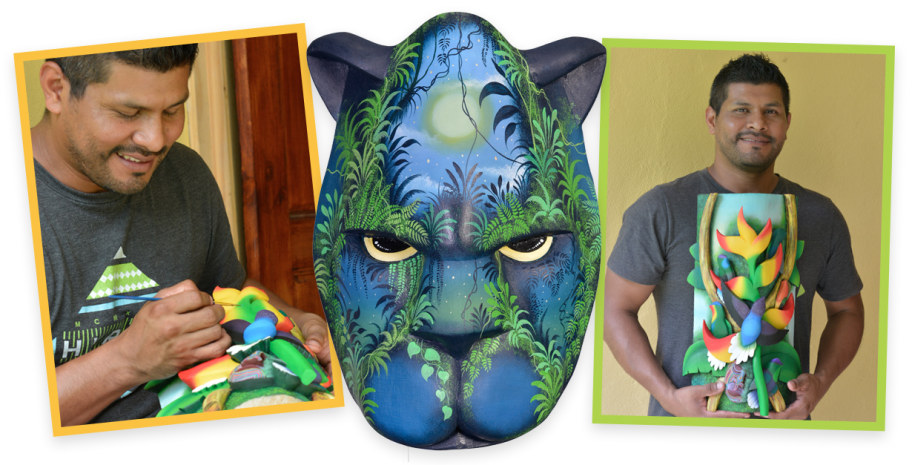 Currently, Domingo is studying to become a school teacher and hopes to finish his degree in 2022. Between the demands from his classes and thesis, it has been challenging for him to find the time to create masks.