Mask Artist Carver - Boruca, Costa Rica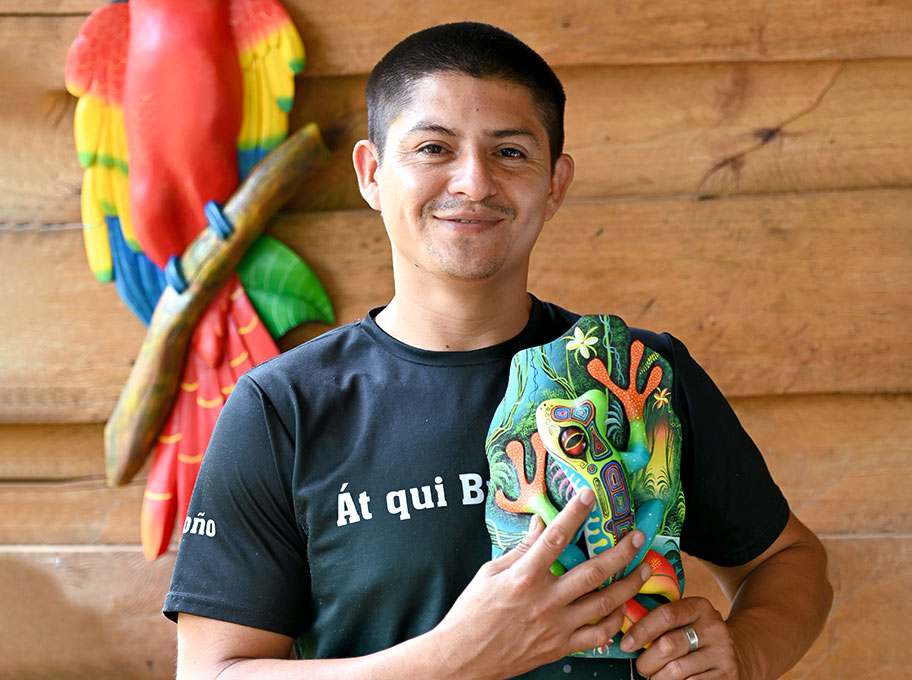 "I identify myself with the owl, because I like the night, and I am also very observant and caring with my children."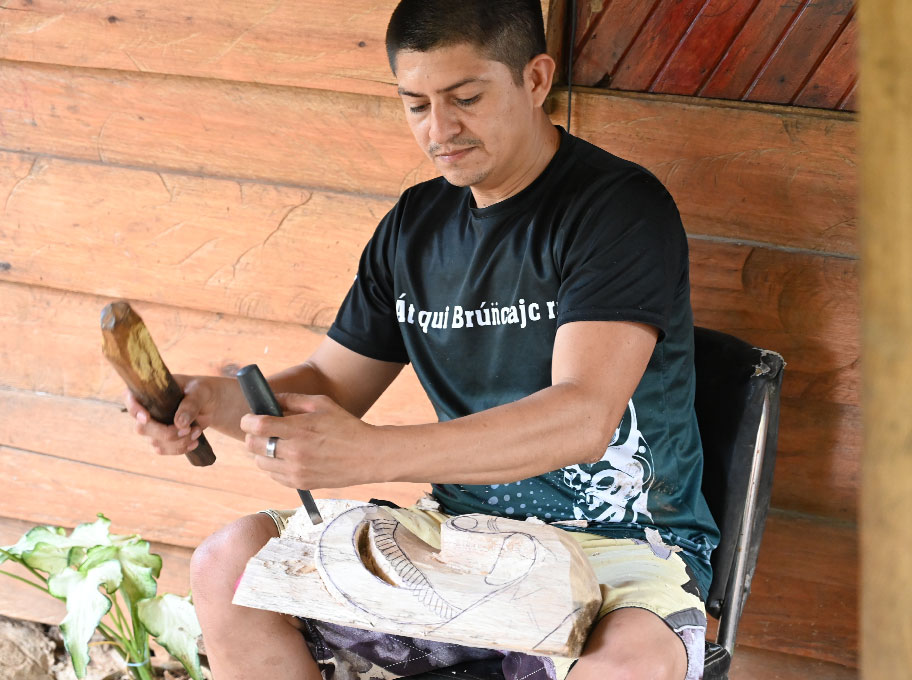 Esteban started carving masks at 16 by learning from German Morales, his uncle. He likes depicting in his pieces that which he has experienced in nature.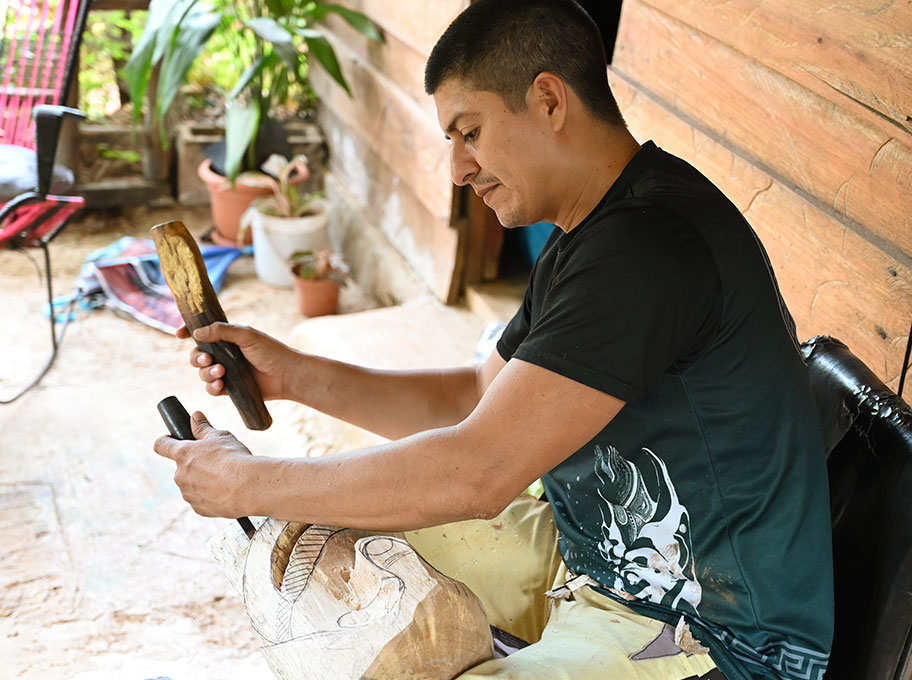 "My inspiration comes from nature itself and from my own experience with the animals, with the flowers… First, I capture the idea in my mind and then in the wood. The key is to have a little time to go out and observe, and only then can I make my designs."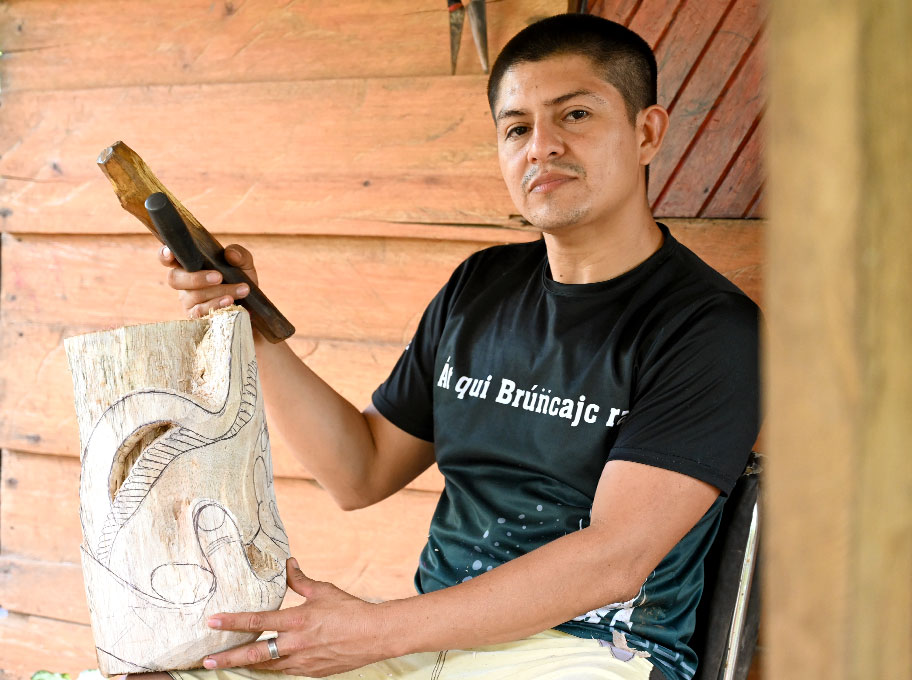 Esteban is a true ambassador for the Borucan Culture and has demonstrated his fine carving at the Selby Gardens' Exhibit more than once. Having the interaction with art collectors has been invaluable in expanding his vision.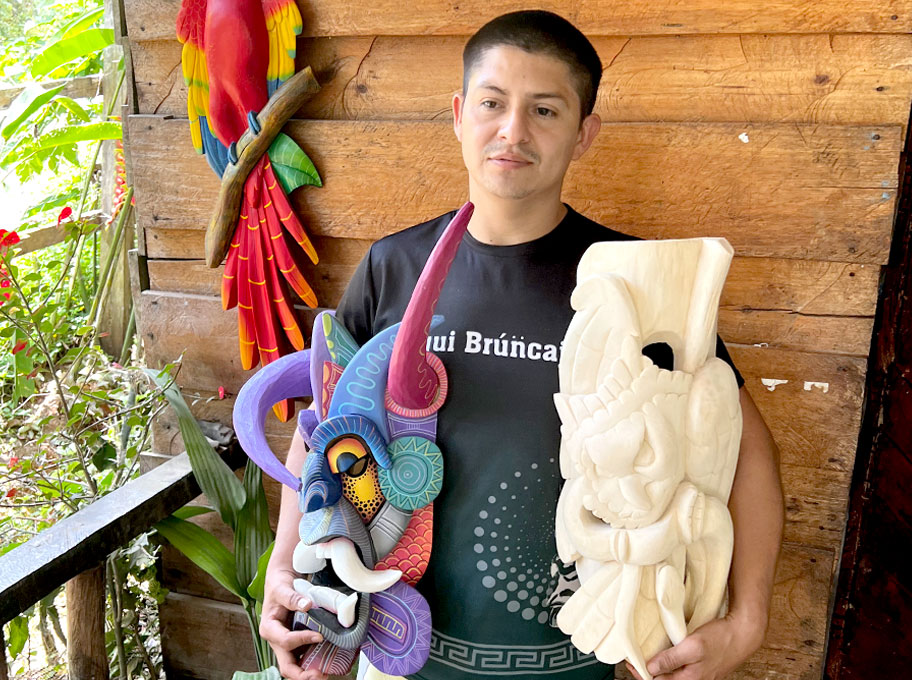 Three years ago, from a desire to improve the food self-sufficiency for his family, he purchased additional farmland. Today, besides carving, he spends some time tending his vegetables and fruit trees. Most recently he has been selected for the council overseeing the construction of a new primary school in Boruca.