If you enjoy the originality and fine craftsmanship of Lucuma Designs' contemporary folk art and handmade gifts, let us help bring your ideas into reality! Over 8 years of close collaboration with 100+ exceptional Peruvian artists allow us to invite you be part of the creative process.
Feedback Welcome
As new handcrafted gifts are constantly been considered, we welcome your ideas on how to make our collections more interesting. Become part of our new product development process by emailing your ideas, reccomendations, and possible improvements or additions to our lines to info@lucuma.com. Thank you in advance as your input will help keep our Peruvian artist partners busy.


Just imagine the possibilities
A custom made or personalized gift will be appreciated by family, friends and at the office as well. You may choose to customize from mostly any of our collections of hand carved gourds, 3D arpillera art quilts, knitted finger puppets, original paintings, ornaments & more! Request our artists to create something very original for you today! Here are some ideas to get you started:
A memorable favor celebrating your wedding, barmitzba or anniversary.
A wall art piece or carving conmmemorating a new birth or wedding.
A custom or personalized gourd or ornament for Christmas.
An out-of-the-ordinary 3D arpillera artwork depicting a favorite landscape.
Personalize a carved gourd ornament with your baby's birth date.
Have your corporate mascot created as a finger puppet for Christmas!
A 3-D art quilt mural with your company story for your conference room.
A handcrafted promotional gift for the office.
An original painting of your favorite flower.
Possibilities are truly enless!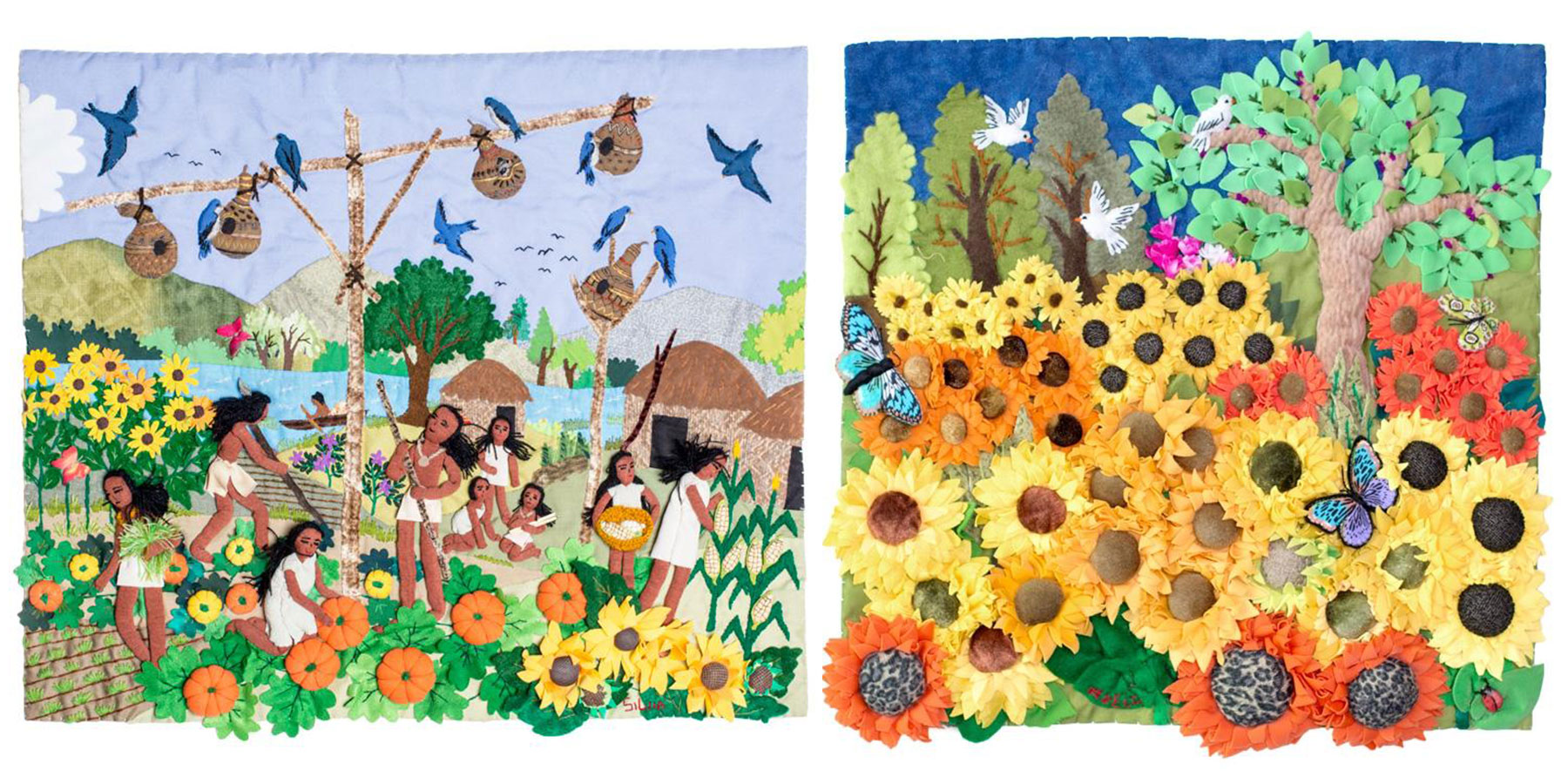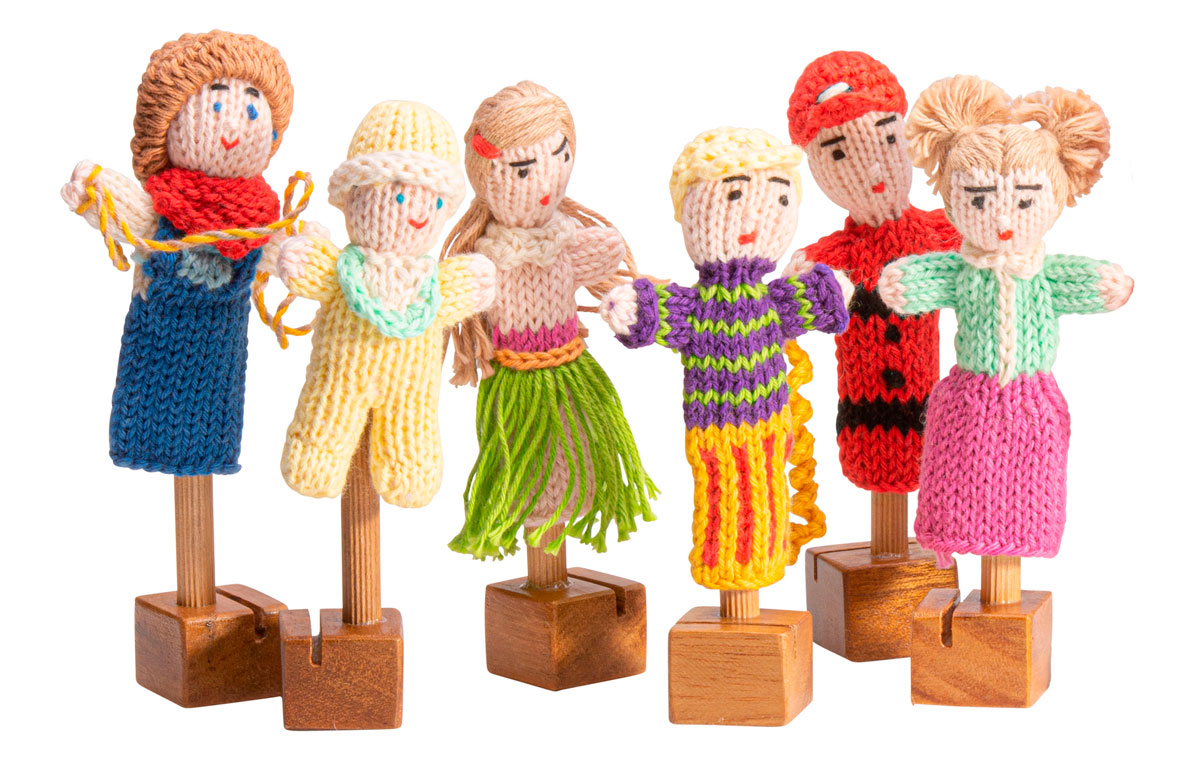 Questions or comments?
Email info@lucuma.com or call our designers toll free 877-858-2862
for a no obligation consultation


Custom Made Basics
Development Fee: the cost for developing your first prototypes will vary depending on the line, design complexity, materials supplied, timing, number of prototypes and revisions required. Once we know project details, we will present you with a very reasonable proposal.

Minimums: since all our products are handmade, you can have a product made to your specifications in very approachable quantities. Just one piece may be required (e.g in the case of a large 3D arpillera) or go up to few hundred (e.g. puppets or ornaments). Minimums may vary from project to project.

Lead Time: development may take from 3 to 12 weeks depending on the product complexity, artist availability and if prototypes and revisions are required. Please plan ahead with enough time to get it just right. E.g. For Christmas gifts, we suggest you start planning beggining on May - July.

Handmade Originality: expect only the best and most creative work from our artists. And although your instruccions will be followed closely, each piece will be individually handcrafted and will display slight variations to add charm to your specially hamdmade product. On the other hand, if you need an 100% EXACT replica of a design, we may suggest you find a machine made alternative somewhere else.

Pricing: will vary depending on complexity, materials and how close your idea resembles a something our artists already make. Once we know what you need, we will be happy to quote you a price. In the event your requirements are complex, we may require creating first a prototype before setting a production price.


Steps:
1. Exploration: Tell us what you are looking for and with no obligation we will help you explore the possibilities. We will help you with suggestions on how to proceed and recommend the best technique or medium for your needs.

2. Proposal: If we are confident we can meet your design challenge and schedule, we will present you with a development proposal and quote.

3. Payment: A non-refundable development fee and advance deposit for the minimum quantity will be due to start your project. The rest and shipping due on delivery.

4. Design Materials: Once we receive your materials and documentation in the form of photos, graphics, sketches and/or instructions, we will start the design and preparation of visual aids and instructions for our artist(s).

5. Communication & Revisions: Lucuma Designs will coordinate between you and the artist(s) for the preparation and delivery of corresponding prototypes in a timely manner. It is our experience that normally just one revision is sufficient and very often not even needed. To assure you that your product will be just right, it is standard in our product development proposals to include at least one revision.


What we will need from you?
When you are ready, just give our designers a call at 877-858-2862 or email us your idea with visual materials, sketches or photos to info@lucuma.com and we will get back to you with a proposal.

If your idea is not yet on paper, that is ok too. We will help you develop any visuals needed. Do please keep in mind that development fees will vary depending on how much preparation is required up front, so we suggest you plan to provide as much as possible.