Mask Artist Painter - Boruca, Costa Rica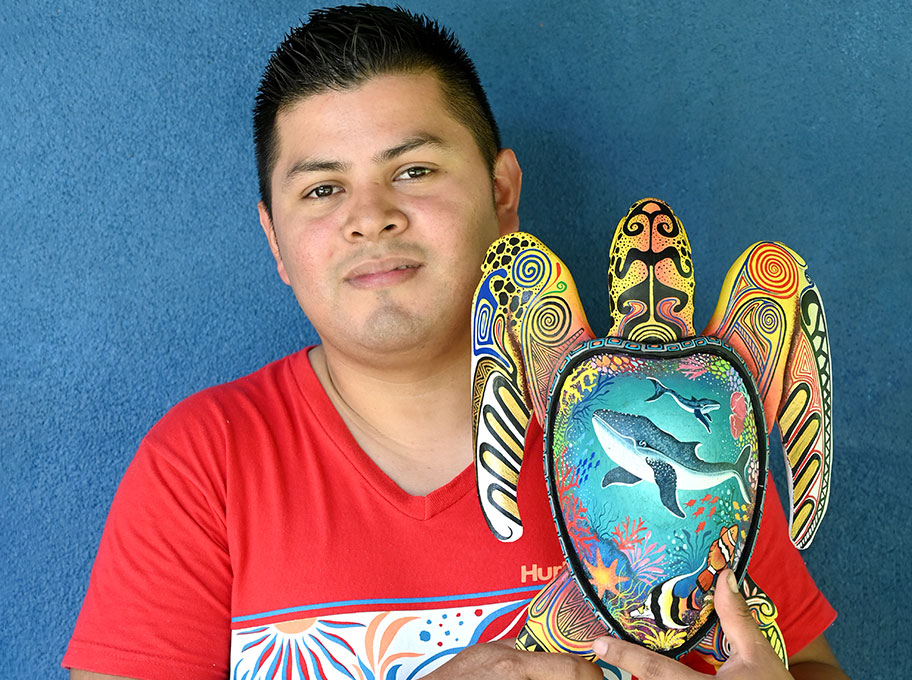 "I feel close to the owls, due to their exceptional night vision, their intelligence and wisdom."
Born in 1992 as the youngest of 11 siblings, Luis Miguel grew up in a prolific family of artists. At 15, he started painting and learning the art from Marcos, Domingo, Francisco and Neftali.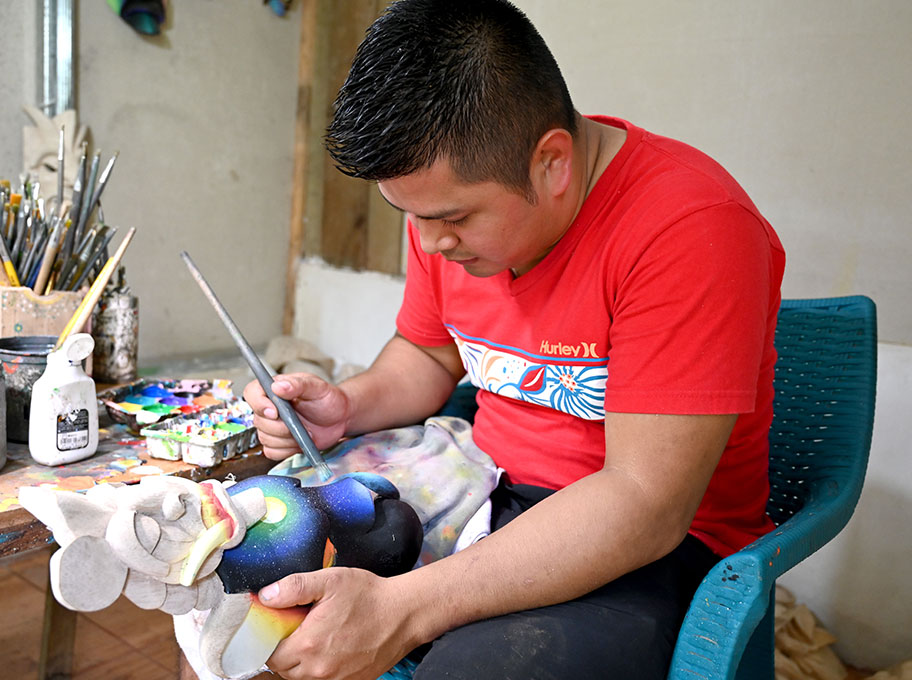 Through the years, he has successfully created a style of his own, and enjoys learning new techniques and innovating with new designs and vibrant colors.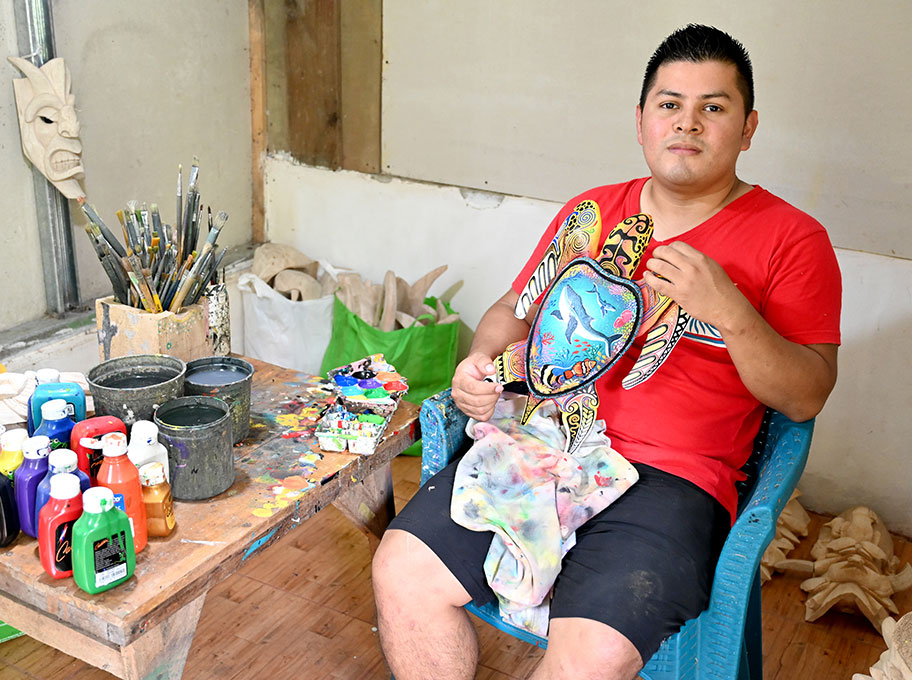 "Each piece I paint conveys my feelings through the colors I use, and I hope that those who see my work will feel it too."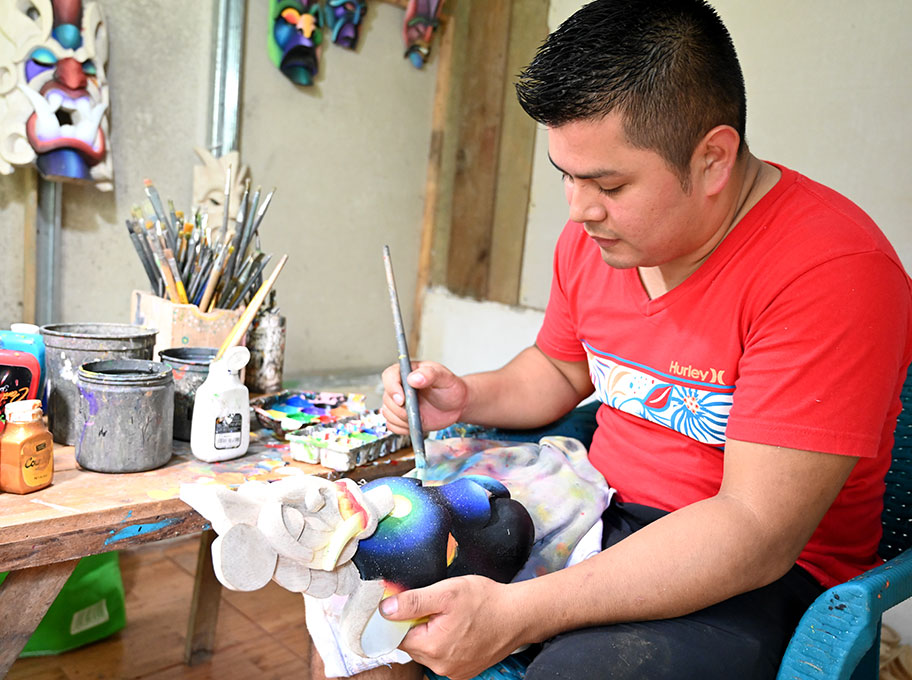 Luis Miguel just started a new family and is the proud father of a baby girl. When not creating masks, you will find Luis Miguel studying toward a degree in computer technology.