Mask Artist Painter - Boruca, Costa Rica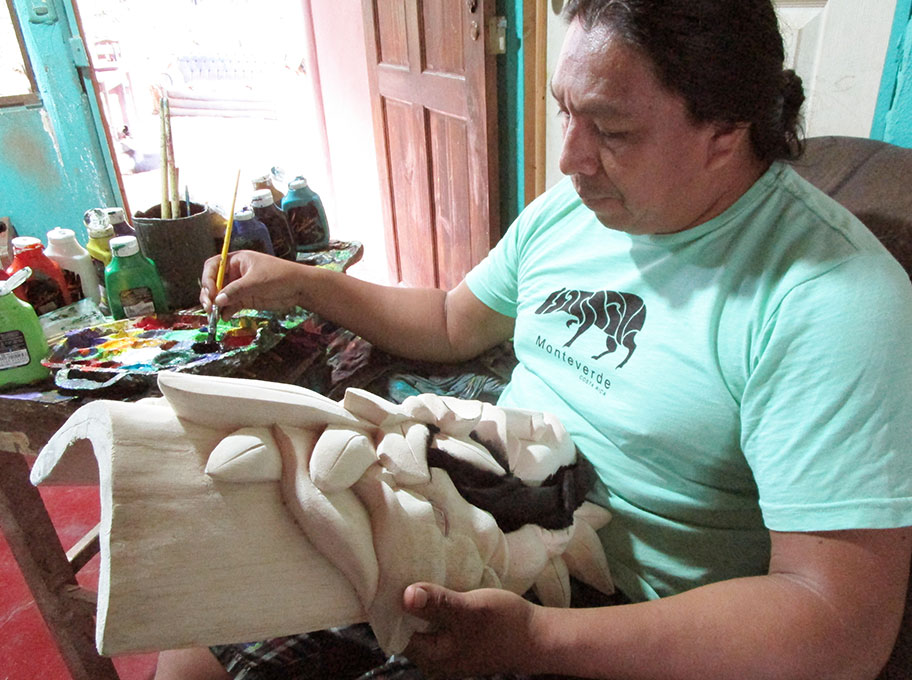 As an accomplished and recognized Borucan artist, Melvin likes to challenge himself. Over the past few years he has transitioned to painting on canvas and creating wall murals across Costa Rica.. He feels a special affinity for the jaguar and you'll often see jaguars as central characters in his art.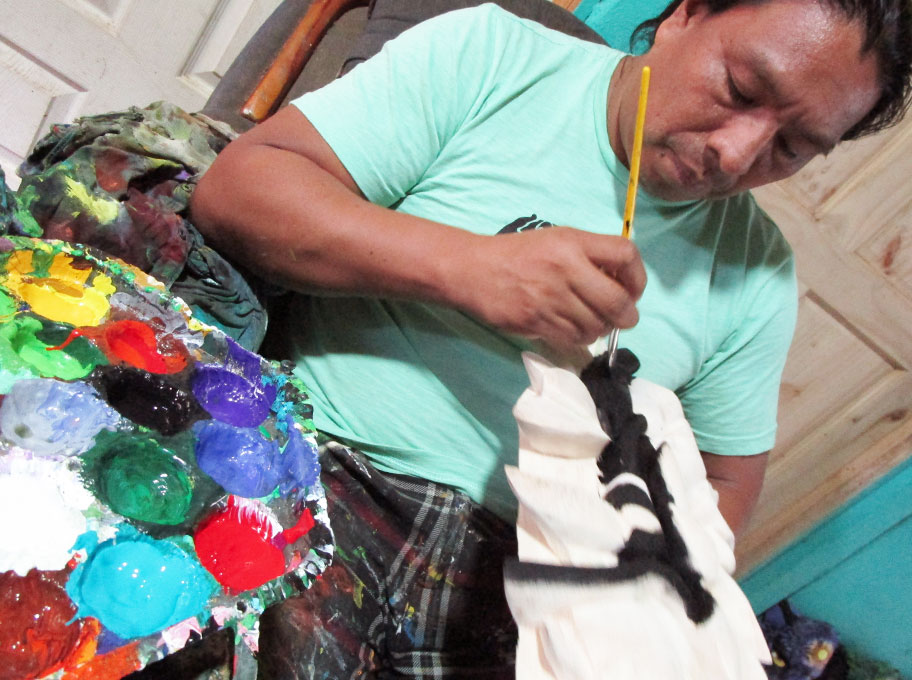 Melvin learned the art of traditional mask-making at an early age from his late father, Don Ismael Gonzales, who is recognized as the founder of the modern mask movement. From his father and mentor, Melvin also inherited a deep love for his culture and feels a deep responsibility to keep their cultural heritage alive. He often participates in ceremonial and theatrical representations sharing the Borucan mythology and cosmovision.
"In times of pandemic I saw the need to reinvent my work and this brought a positive change. I am now focusing on themes more immersed with the Borucan culture and I want to include the spirituality of the night, of the morning, of the sun… all those elements are expressed in my pieces."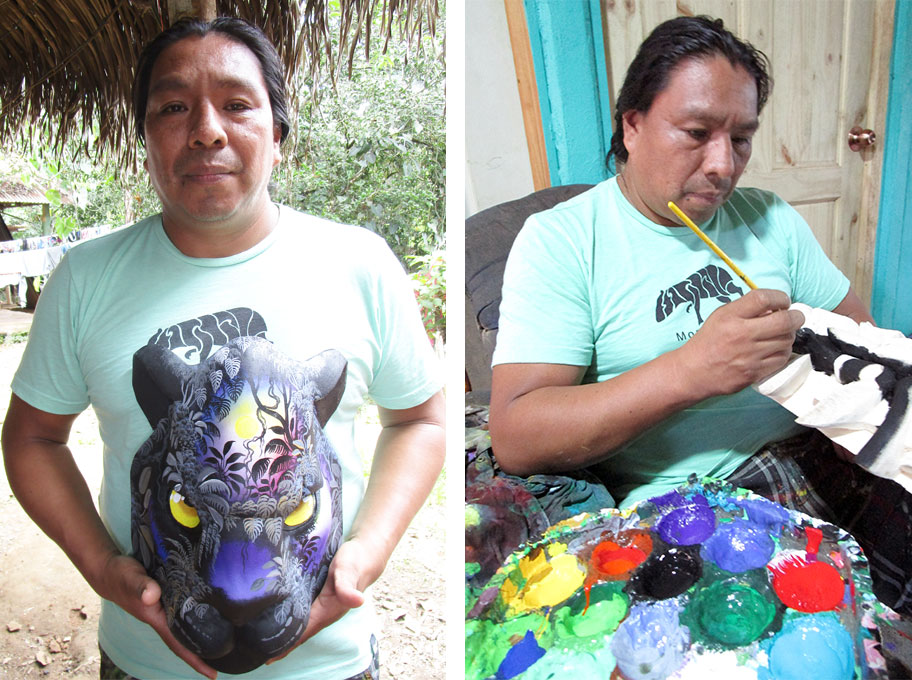 Melvin sees the need to teach the new generations how to create their own masks, and hopes to follow his father's legacy of teaching.