Mask Artist Painter - Boruca, Costa Rica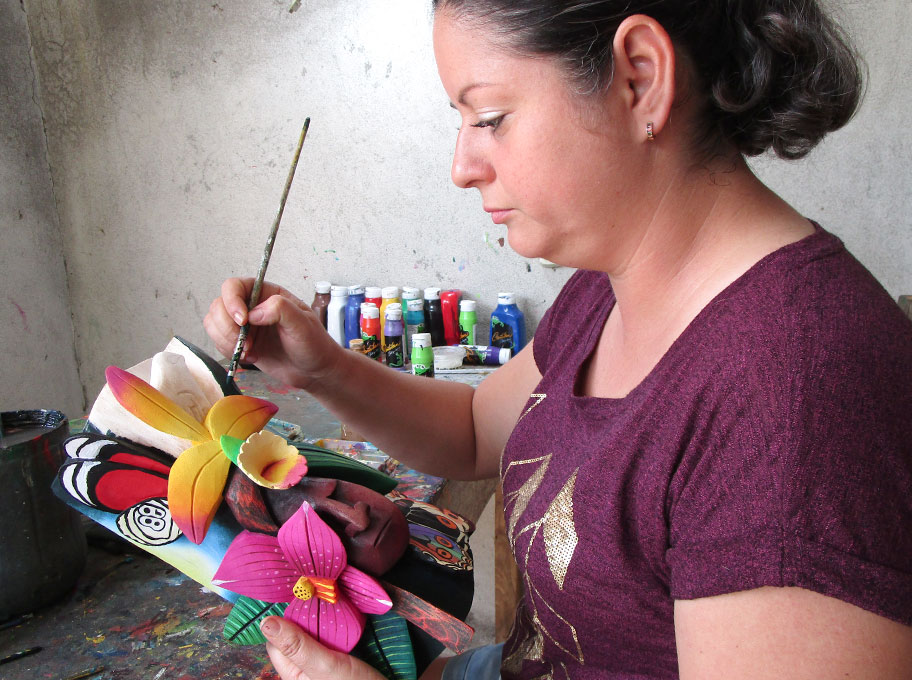 "I am inspired by the beauty of the flora and fauna of my land. I am also passionate about Borucan mysticism and the link between indigenous people, forest and spirituality in our everyday life, which connects us all."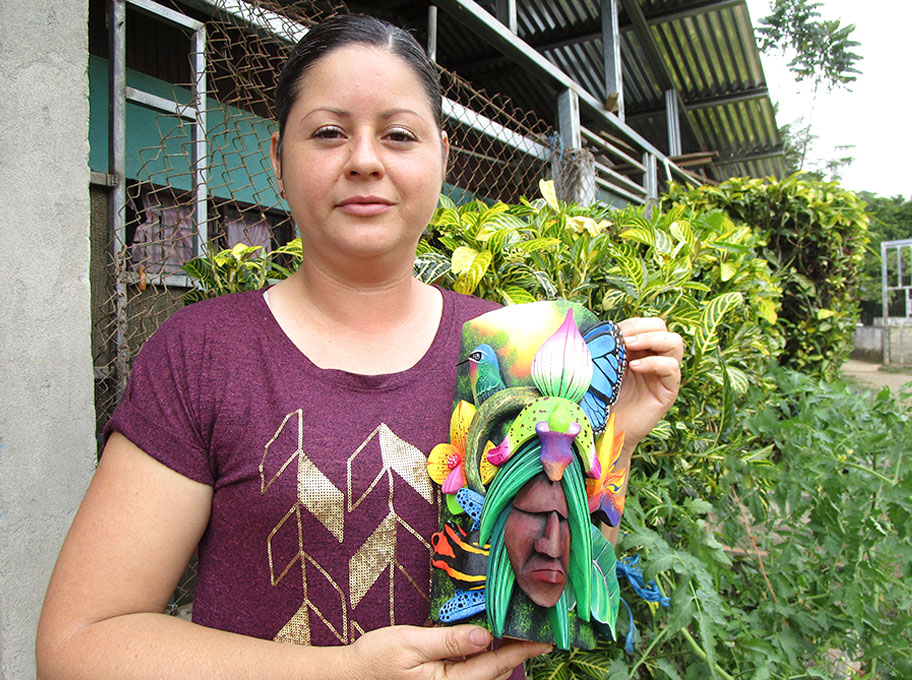 Orchids are her specialty and she enjoys replicating different varieties with intricate details. She also enjoys painting miniature masks and designing her own jewelry line.

With a desire to share the beauty of their land, in 2019 she completed her studies to become a certified tour guide. One of her favorite activities is bird watching and she dreams of traveling the world with Marcos to share the Borucan culture and art and raise awareness about ecological conservation. In their family plot, they grow coffee, veggies and fruits.

Sugey began playing with paint brushes at a young age inspired by her godmother. After marrying Marcos in 2005, she quickly learned new techniques and fell in love with mask painting.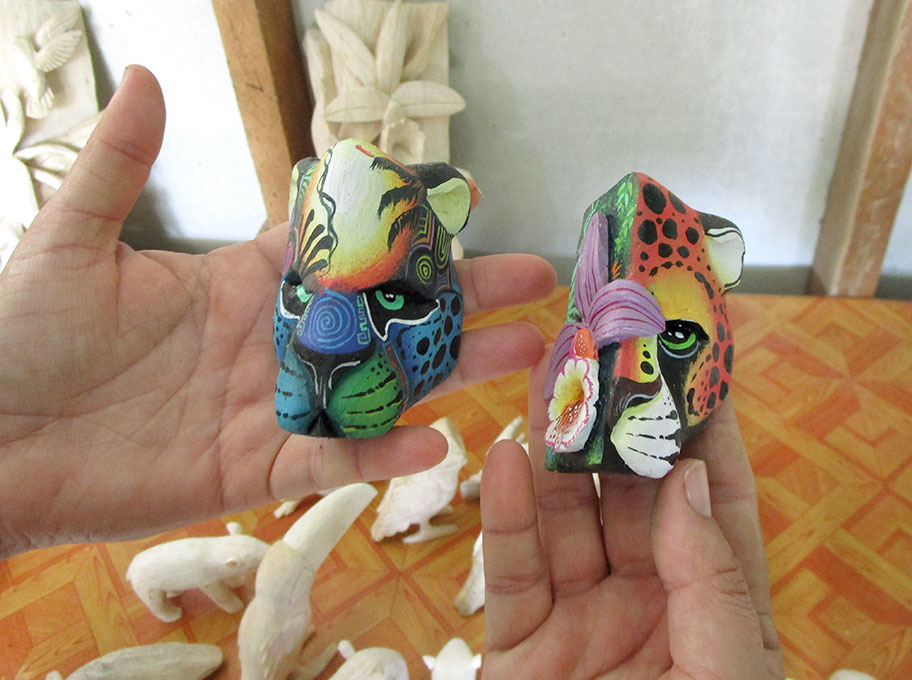 "Every day, I learn from Marcos something new as I watch him at work. Then, I practice with new ideas and keep developing a style of my own."
Currently she and her husband work side by side, and are often found teaching mask painting workshops to tourists.