Meet Pablo Hurtado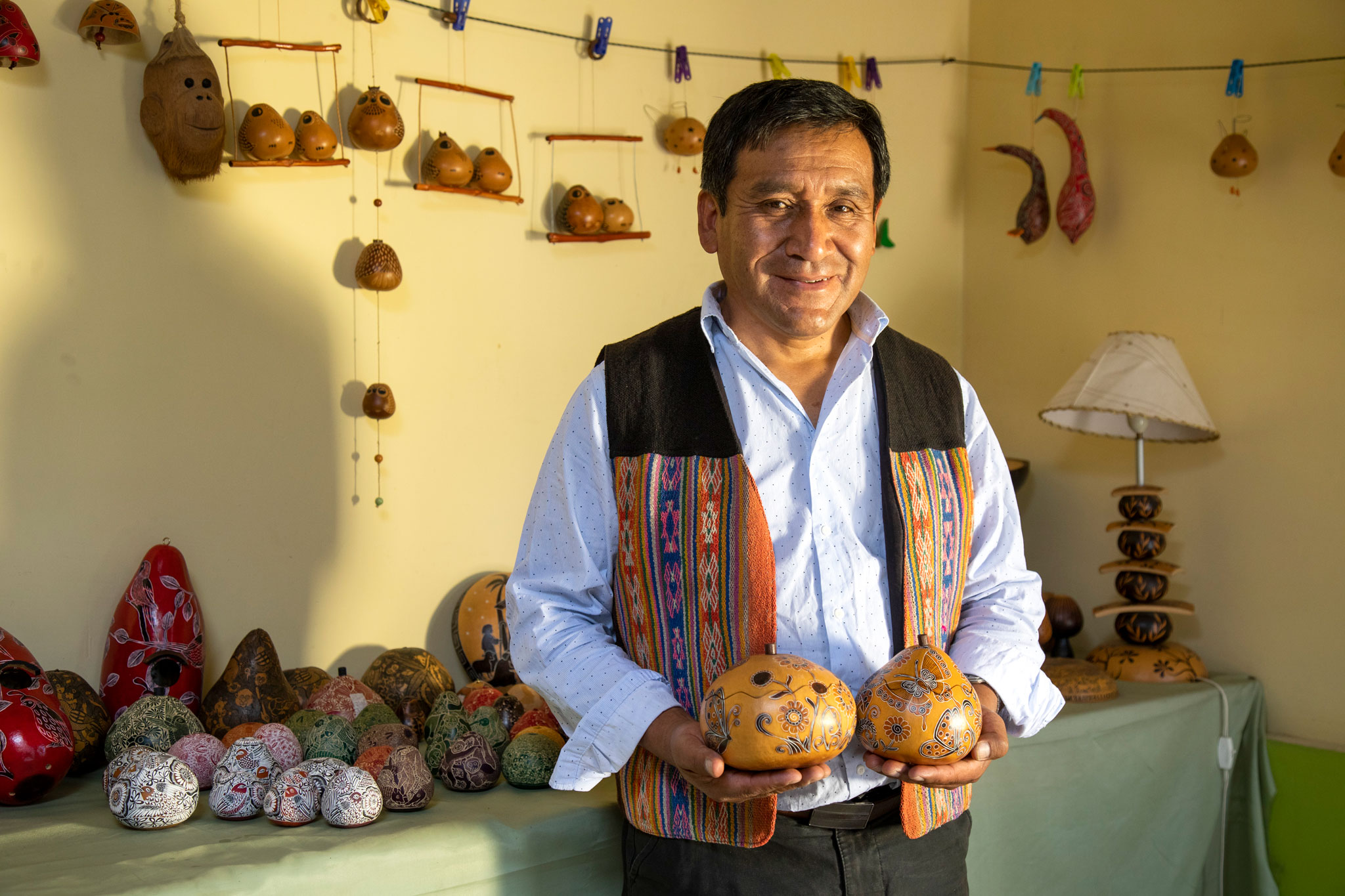 Pablo Hurtado, one of our gourd artists, learned the art of gourd carving at a young age from his parents. He and his wife Ana have a workshop at home in Cochas, Huancayo. There they store gourds and work together with other artists to do the drawing, carving and burning of the gourds. Pablo's workshop provides us with many products, including ornaments, boxes and birdhouses.
Pablo likes to participate in handicraft fairs and events in Peru and the US. He also likes to support his community through the village church and its activities such as its Christmas party for children.
Pablo and Ana have 2 daughters and one son. One of his daughters is Lizzet, who formed her own workshop at home where she creates gourds including our popular Santas.