2018 Boruca Mask Show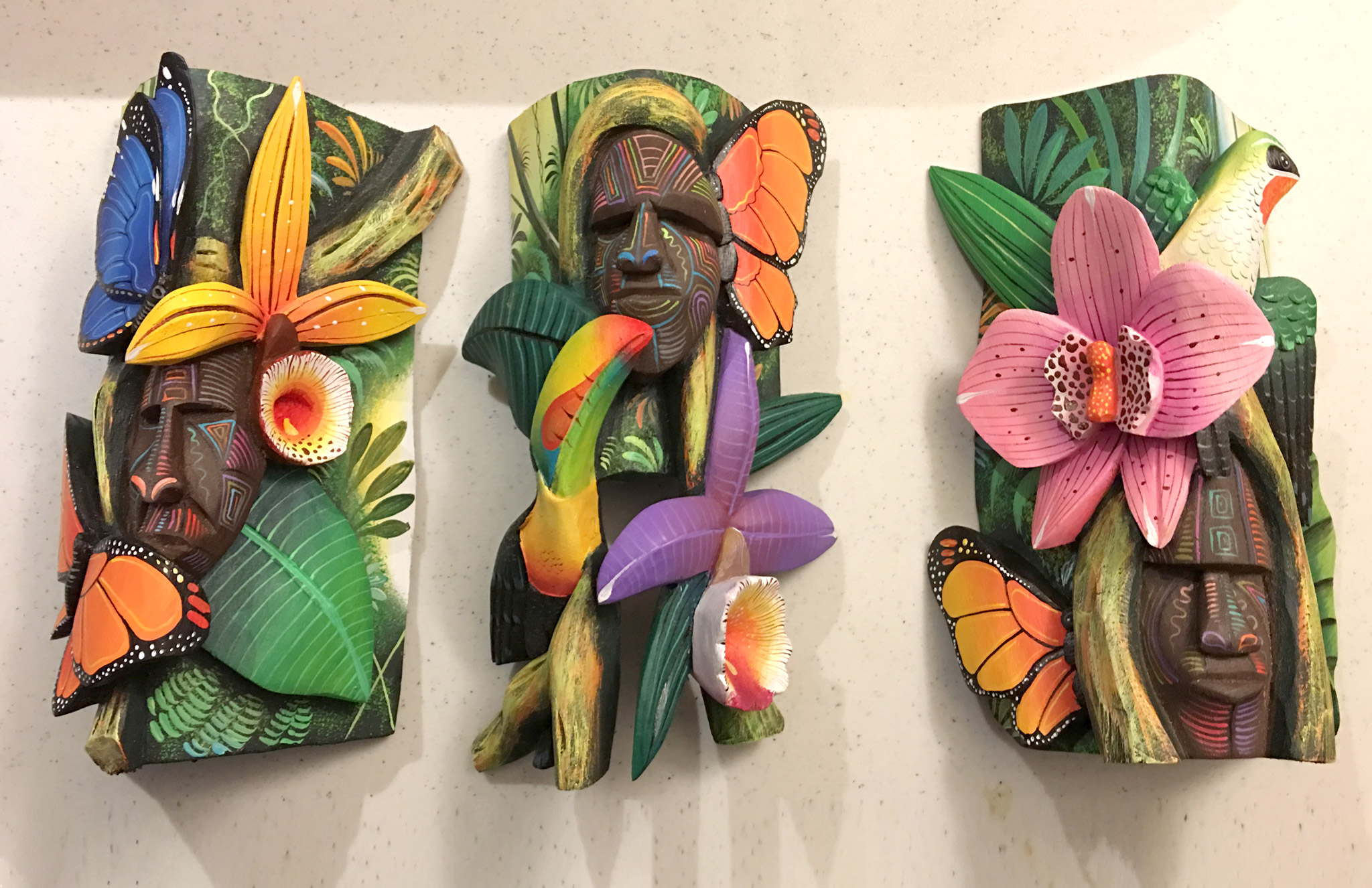 The 14th annual Borucan Mask Exhibit at Sarasota's Marie Selby Botanical Gardens concluded last week. This is the second year that Lucuma Designs has taken part in this exclusive annual gallery show for the Borucan Masks. The show featured more than 300 hand carved and painted art pieces created by a group of 19 artists from Boruca, Costa Rica.
The artists work together throughout the year to create a combination of traditional masks, animal masks and elaborate ecological scenes from balsa wood grown and harvested in their area. This show means a lot to the people of Boruca. It gives them an opportunity to sell their top quality art work to a vast amount of people which gives them a chance to earn money for buying land to support their tribe, sending family members to school and general things such as transportation and a better quality of life.
We currently have pieces from 2017 available in the gallery section of our website. We hope to have masks from this year's show up by the end of the month.
Please check back late February to see available pieces from the 2018 exhibit.