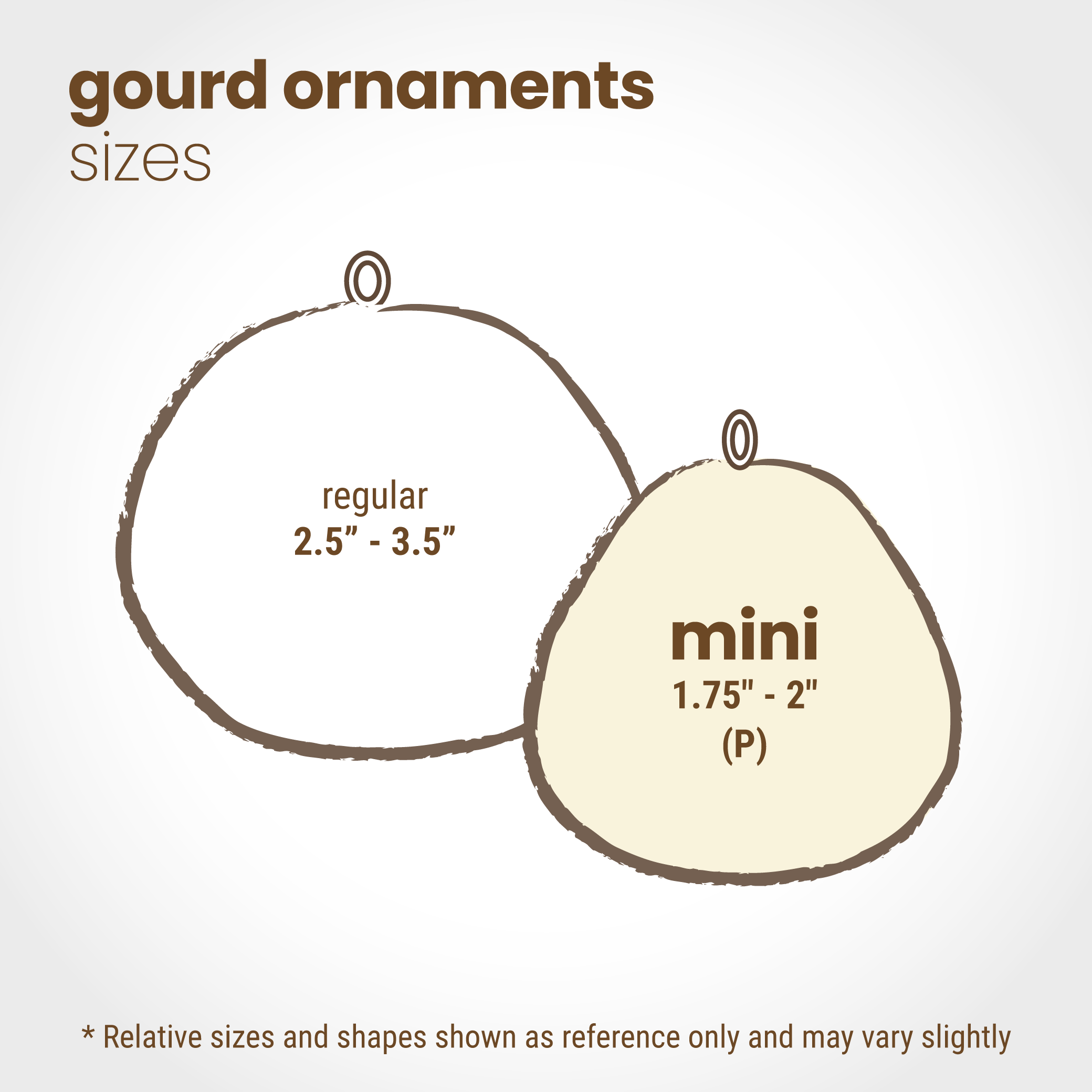 Christmas Mini Mix - Gourd Ornament (sold in 20s)
Ho-ho-hold on there! Add these mini gourd ornaments to your Christmas list and bring some fair trade flair to your holiday decor!
This Lucuma Designs' exclusive collection is the result of years of creative collaboration with six family gourd workshops in Peru. Each design celebrates with modern flair a 4,000-year-old traditional carving and burning tradition. These cute gourd mini ornaments are perfect for those small trees, and come ready to hang and average 1.5"-1.75" tall. Price is for one ornament (sold in 20's).
Size: 1.75" - 2" handmade santa claus or papa noel holiday and xmas gifts Size: 1.75" - 2"