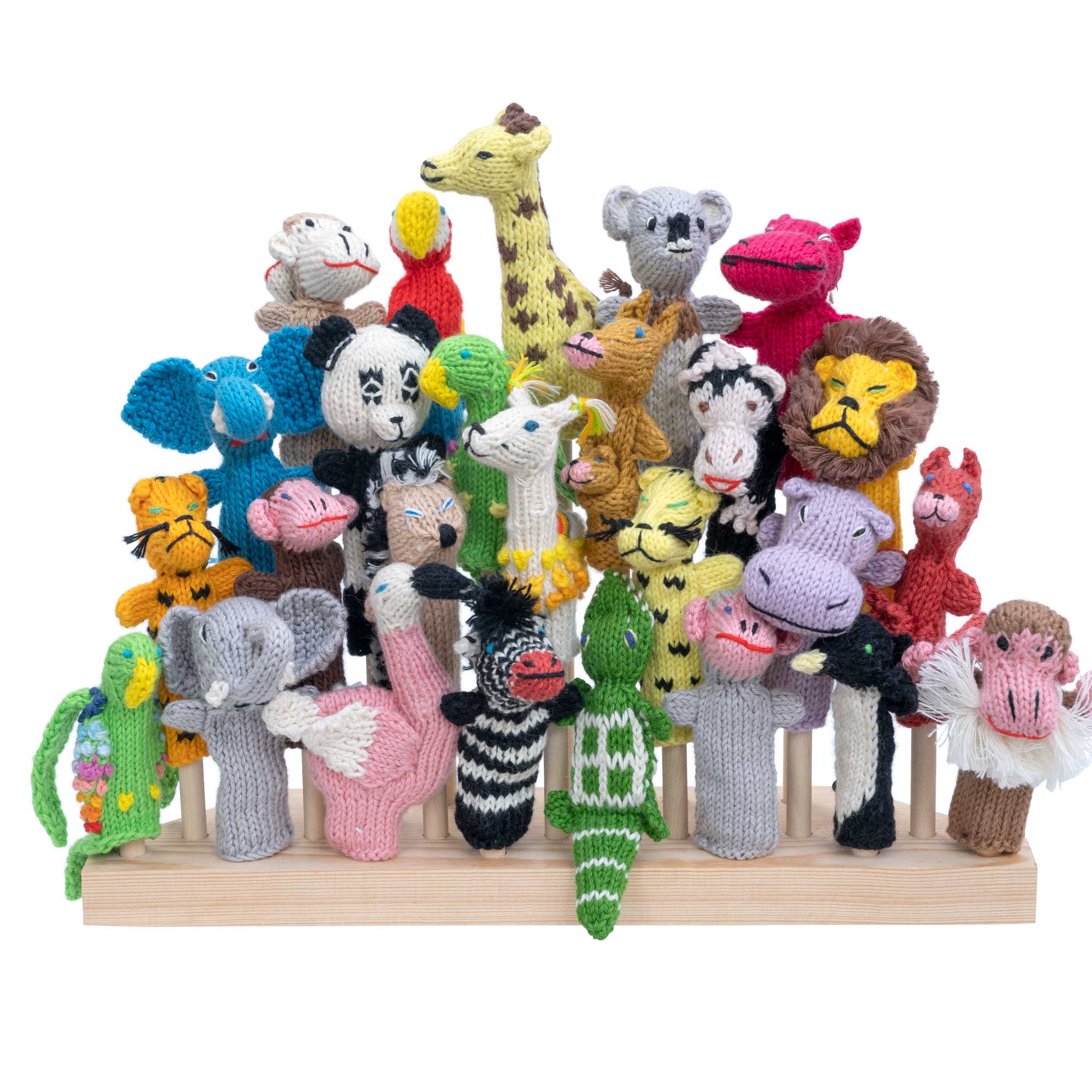 Zoo Animal Mix Organic Cotton Finger Puppet (sold in 50's)
These world wildlife and popular zoo animals will charm kids and keep them amused for hours of creative playtime! Your assortment may include lions, zebras, giraffes, elephants, tigers, leopards, kangaroos, monkey, hippopotamus, crocodiles, macaws and others wild creatures.
Each puppet, made with organic cotton colored with low impact dyes, is hand-knitted by women near the Lake Titicaca region in Peru. Recommended for children ages 3 and up. Sold in pre-assorted variety mixes of 50. Price shown is for one finger puppet.  Each: 2.5" - 3"
Size: 2.5" - 3" creative play, make believe, puppet theater play, creative storytelling, make believe, educational toy, screen free toy, old fashion toy, finger puppet, natural toy, fair trade toy, token gift zoo animals, wildlife, animal natural toy, creative play, storytelling puppets Size: 2.5" - 3"