Authenticity, Going Green & the Color Blue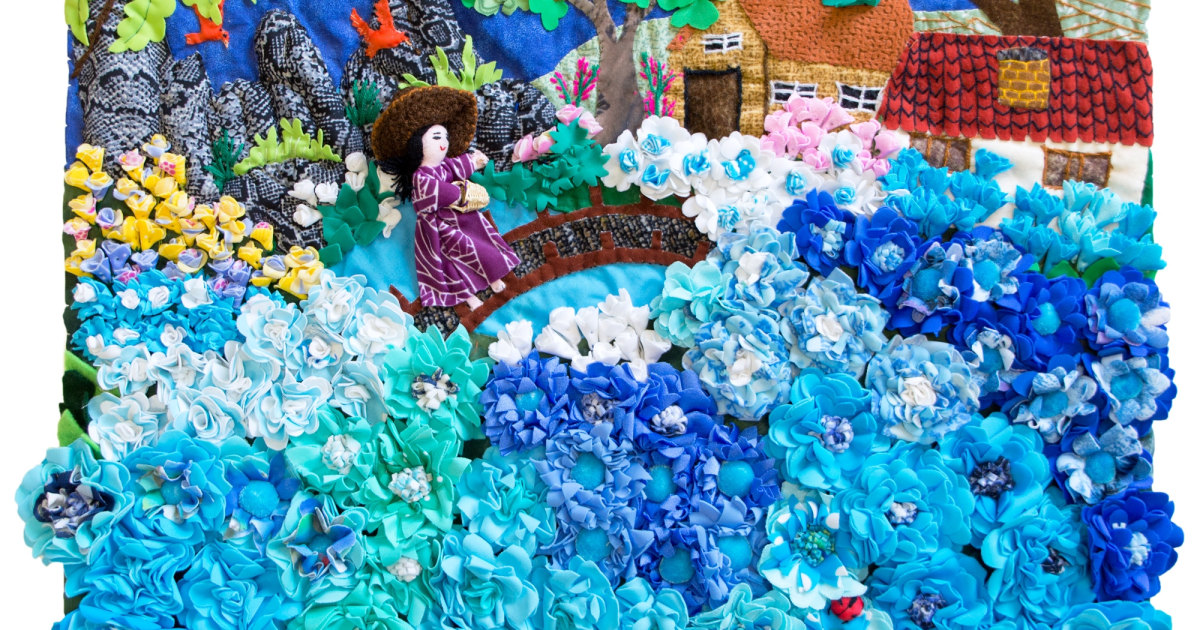 Wondering what is in the mind of shoppers this year? Having a crystal ball would be really nice but luckily some major trends may be found with a little research.
It's equally important to pay attention to changes in shopping habits and lifestyles in the past few years. In these technologically driven times, life seems to keep accelerating and changes happen at an incredible speed, at a personal, collective and planetary level.
By identifying what shoppers' needs are today (and most likely tomorrow) we may be more prepared to serve them better.
Trend #1: Busy, busy, busy...
With people working more than one job, we all seem to be way too busy for our own good. Naturally we need ways to relax and slow down! Anything that can help people take a break from a hectic schedule, and change the pace of their routine has value. Look for products that encourage mindfulness, mediation, relaxation in all its forms. How about some do-it-yourself craft kits, journaling, and other creative projects to keep hands busy and their minds relaxed!
Trend #2: Meaningful Connections
With messaging and social media as a regular part of our lives, it is getting harder and harder to engage anyone's attention for more than a nanosecond! Fortunately, people are starting to notice the additive nature and negative effects of being hooked to technology constantly. People are craving meaningful and real connections and Consumers want opportunities to engage with businesses that share their values. What better time than this to share your unique shop's story as well as the stories behind the products you sell?
Trend #3: Green Pressure
With more awareness of the environmental impact of our shopping habits, consumers are feeling pressure to go green. If you already carry a nice selection of earth friendly gifts in your store, pat yourself on the back! Consider spotlighting that section in a bigger way this year and help them feel good about their purchases. With so many high quality fair trade, natural and organic products available, it is a great time to try a new eco-friendly line or two! And as a display of your green commitment, consider becoming a 1% for the Planet member.
Trend #4: Authenticity is In!
In a world that feels increasingly hectic and artificial, consumers are seeking a more personal connection to products they buy. This also means that shoppers are looking for authenticity, and they value knowing where products come from. Today more than ever, Fair Trade is a relevant way of promoting hope and joy to people worldwide, and consumers are taking notice! Be sure to take advantage of available story tags and videos to share product stories.
Trend #5: Christmas with Meaning
Earth-friendly, pet-themed holiday gifts and keepsake Christmas ornaments that carry special meaning about personal interests or life events are getting more popular than ever. This is a good thing to keep in mind while buying for 2020.
Trend #6: Beyond Christmas
Consumers, especially Millennials, are increasingly honoring special occasions by decorating trees year-round besides just at Christmas. Nature themed ornaments, from pets to pollinators, foxes, owls, and endangered wildlife may help express unique interests and passions. For example, hanging butterflies and bees on a branch may help us express our love for spring.